3rd Annual Motorcycle Poker Run
June 4, 2023
20th Annual Paul A Van Houten-Memorial Golf Outing
September 20, 2023
2022 Scholarship Recipients
Congratulations to the Paul A. Van Houten, DO Memorial Scholarship, Williamstown High School recipients Brandon Neyra and Alexis Mosley were both awarded $2500.
COVID Testing
Our office is now offering COVID 19 Rapid Antigen testing
Influenza Vaccine
Now is the time to get your Flu Vaccine – Contact our Office
Coronavirus Information
Information about the COVID 19 Vaccine can be found on
New Jersey COVID-19 Information Hub
The website is: covid19.nj.gov
You will be able to Pre-Register for the Vaccine on that website.
Due to storage and distribution regulations Pine Street Family Practice will not be giving the vaccine in our office.
Our Providers highly recommend that you Pre-Register for the Vaccine so you can receive the COVID-19 vaccine as soon as it is available for you.
What To Do if You Are Sick
Pine Street Family Practice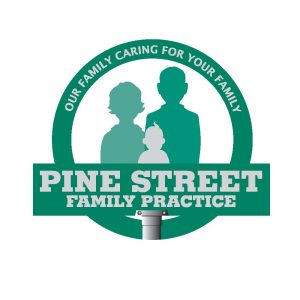 Pine Street Family Practice was established in 1964 by Paul A. Van Houten DO. He practiced from 1964 until 2002 in the old-style solo family practice and started the values that we here at Pine Street still strive to achieve today, caring and sharing with our community. You the patient are our true interest along with your entire family. The providers and staff at Pine Street Family Practice want you and your family to be part of our family and will make every effort to make your medical care friendly and effortless. From the initial telephone call to schedule an appointment through your entire care at Pine Street Family Practice, please remember, we are here to help you.
The doctor's osteopathic degrees gave them the skills to treat the whole patient, not single focused problems. We are here for the patient not only in times of illness but in times of health. Through routine exams we can keep you and your family healthy through preventive medicine and screening that can detect problems before they become a serious medical issue. Our patients are kept up-to-date with immunization recommendations, gynecological care and wellness programs for newborns through the golden years. Encouraging patients to stay healthy we strive to provide medical care that will aid in this quest such as Nutritional Counseling, Weight Management, and Quit Smoking Programs.
Many services are provided right here in our office for the convenience of our patients; laboratory services, pulmonary testing, electrocardiograms, and vascular testing. All our physicians are Board Certified Osteopathic Family Medicine and our Advanced Nurse Practitioner is Board Certified in Family Medicine.
Pine Street is pleased to now have an Aesthetic Department offering EMSCULPT, Coolsculpting, Exilis and HydraFacial. Helping you Freshen Your look for a Happier You.
Our providers take pride in being able to help you with questions of newborns, to the difficulties of the teenage years through all the problems that can occur throughout adulthood. The philosophy here at Pine Street Family Practice is to treat each patient as if they are a family member. WE WELCOME YOU AND YOUR FAMILY INTO OUR FAMILY.
Mission Statement
"Our Family Caring for Your Family for Excellent Patient Care"
Core Values:
Accuracy: We make every effort for accurate documentation and communication to provide excellent patient care
Compassion: We make every effort to show and care for patients to go the extra mile
Communication: Provide patients with complete information for their health and documenting all patient interactions
Follow Thru: Our Staff works to complete daily tasks, improve patient education and achieve best patient communication.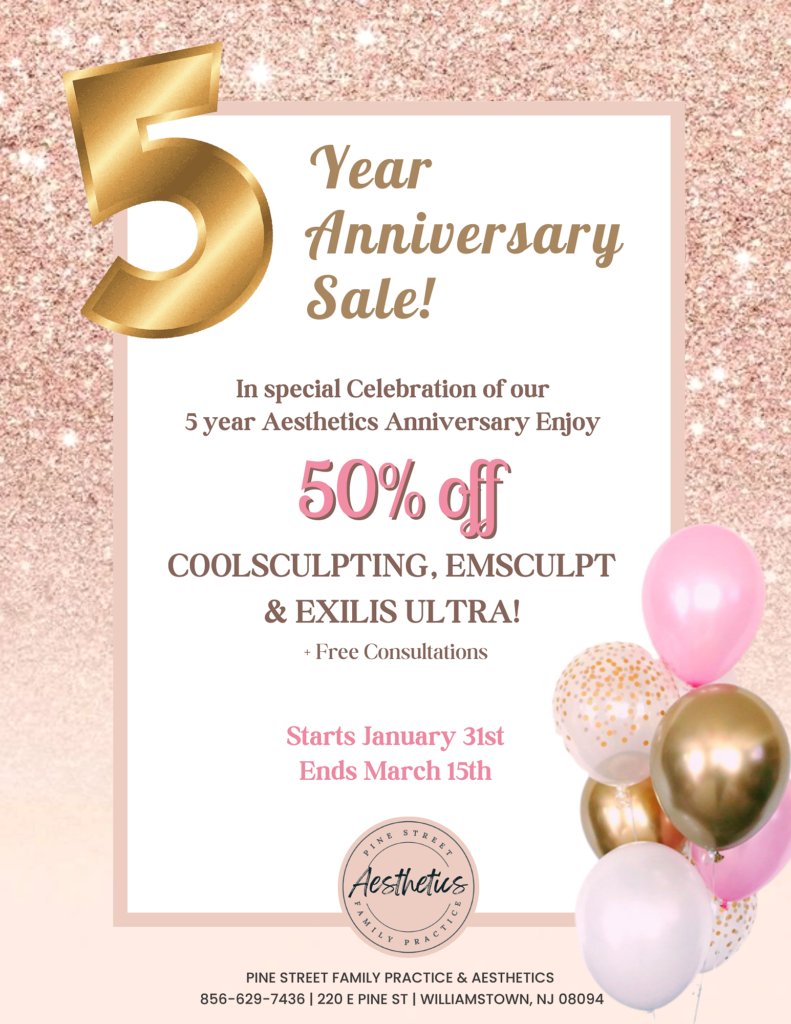 EMSCULPT
The EMSCULPT is the only procedure to help both women and men build muscle and sculpt their body.  In addition, the EMSCULPT creates the world's first non-invasive buttock toning procedure.
How Does It Work?
The non-invasive HIFEM® (High-Intensity Focused Electromagnetic) technology induces powerful muscle contractions not achievable through voluntary contractions.
When exposed to strong contractions, the muscle tissue is forced to adapt to such extreme condition. It responds with a deep remodeling of its inner structure that results in muscle building and sculpting your body.
HYDRAFACIAL
Is HydraFacial Right For You?
HydraFacial addresses all skincare needs.
Fine lines + Wrinkles
Elasticity + Firmness
Even Tone + Vibrancy
Skin Texture
Brown Spots
Oily + Congested Skin
Enlarged Pores
HydraFacial is For Everyone!
EXILIS
The first and only device to simultaneously combine radio frequency and ultrasound to tighten skin and address body concerns.
Controlled heating and cooling ensure that energy is delivered to various depths in the tissue. Changing power and cooling during treatment allows the provider to treat deep tissue all the way up to the superficial layer.
Skin temperatures are controlled throughout the entire session for utmost safety.
NO NEEDLES,
NO ANESTHESIA,
NO DOWNTIME.
Pine Street will publish a new podcast every few months. Podcasts with audio require Microsoft Powerpoint.
All of our patient forms are located conveniently on our website for you to download and print at home.
You will find all of our latest news in the link below! This includes events, new services and everything else!